Creating New Custom Profile Fields Follow
You can set Custom Profile Fields to log user data in traveler profiles for a company. This process helps with tracking and budgeting. The data from a custom profile field can be added to a GDS PNR or GDS Profiles.
This article shows you, a TMC Administrator, how to create new Custom Profile Fields.
Step 1: On your Certify Travel homepage, click Admin. Then, click Profile Administration followed by Custom Profile Fields.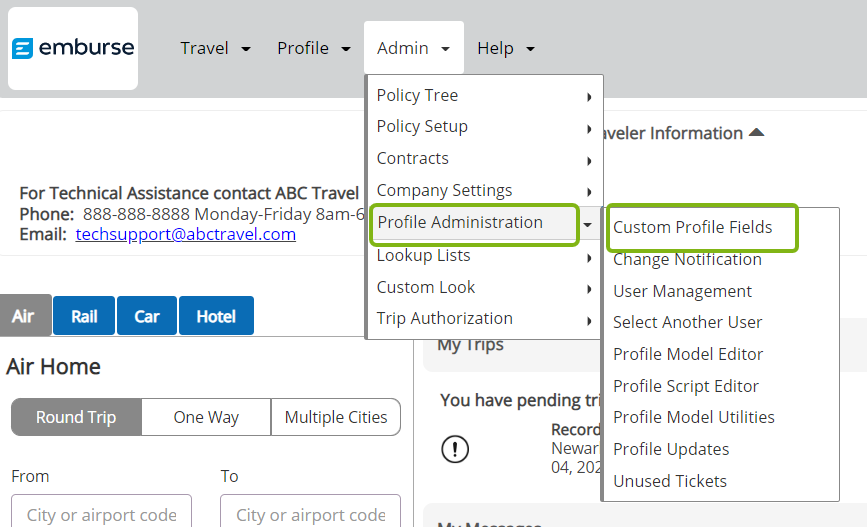 Step 2: Click Add New Custom Profile Field.

Step 3: Fill in the fields on the Custom Profile Field screen: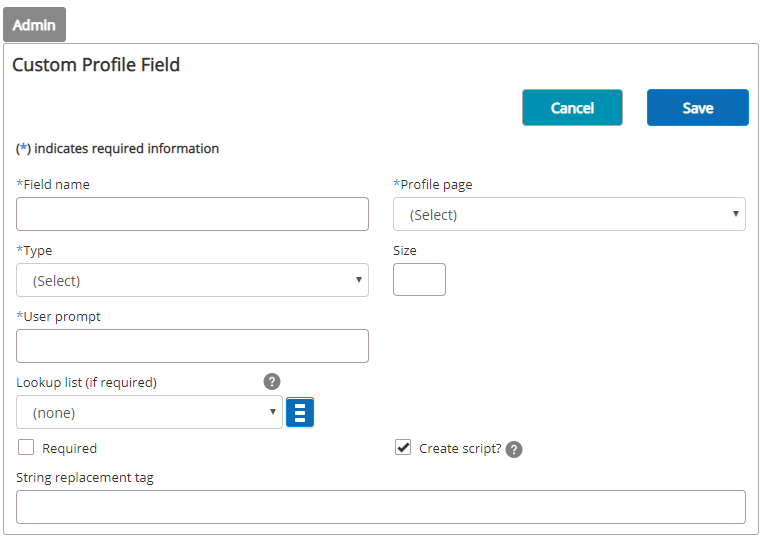 Field Name: The name of this custom profile field (as it will appear to users).
Profile Page: The page that displays the custom profile field.
Type: The type of field:

Check Box: Provides a choice between one of two possible options. Represents a positive (checked) or negative (unchecked) response.
List Box: Lets the user select a lookup list
Text Box: Used to enter text, such as a name or address.
Verified Text Box: The same as a text box, but the information entered must match a text selection in a lookup list.

Size: For text boxes, the number of characters the user may enter.
User Prompt: The text label for the field.
Lookup List: If the field is List Box or Verified Text Box, select a b lookup list or create a new one.
Required?: Mark this checkbox to require users to select a value for this field before they can book a trip.

Please Note: Make sure to add required fields to the policy using the rule item Custom Profile Field-Edit. If the field has not been added to the profile, the user will be prompted during the booking process to edit the field, and they will not be able to complete a booking.

Create Script?: Checking here indicates a profile script should be created when the custom profile field is saved. This script is used when creating or editing GDS Profiles through a Profile Model.
String Replacement Tag: The text string used for text replacement the GDS Command(s) field of a Reporting Condition or in a Profile Script or Profile model.
Step 4: Click Save when complete.
The Custom Profile Field has now been created. View our article on Adding a Custom Profile Field to a Policy Tree for next steps.