Enabling Admin Access to Payment Settings Follow
The Payment Settings Rule allows you to manage payment options from a company level for your travel site.
This article shows you, a Certify Travel Administrator, how to enable the Payment Settings Rule.
Step 1: On your Certify Travel homepage, click Admin. Then, click Policy Tree followed by Policy Tree Editor.

Step 2: Click edit next to Administrator's policy branch.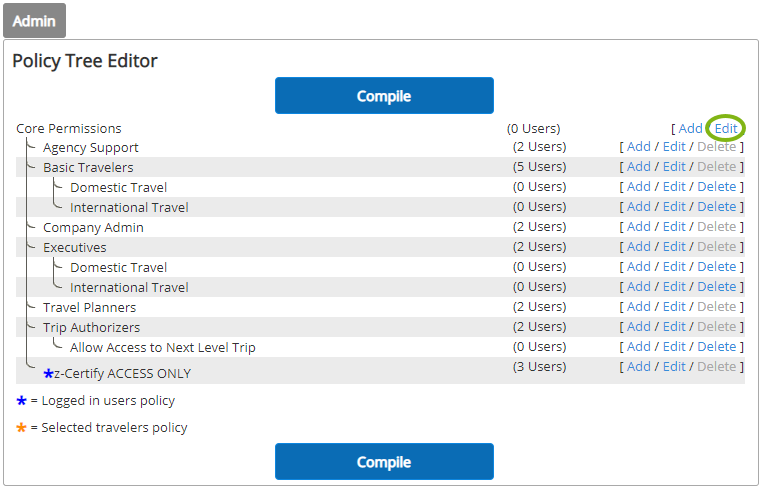 Step 3: Click Add New Rule to Payment Section to view all available rules.

Step 4: Click the checkbox next to Allow Payment Settings Edit and click Next.
Step 5: Select Yes from the drop-down menu, then click Save.

The Payment Settings Rule has now been added to your account. You must have this rule on your policy branch in order to access the Payment Settings page. Next, add credit cards and virtual cards to your account using Payment Settings.