Entering Custom Locations Follow
It is common for a company to have several offices or cities that employees often travel between. For easier booking, a company may pre-load these common locations for the traveler to when searching for travel options.
This article shows you, a TMC Administrator, how to add and edit custom locations.
Step 1: From the Admin menu, select Policy Setup and Custom Locations.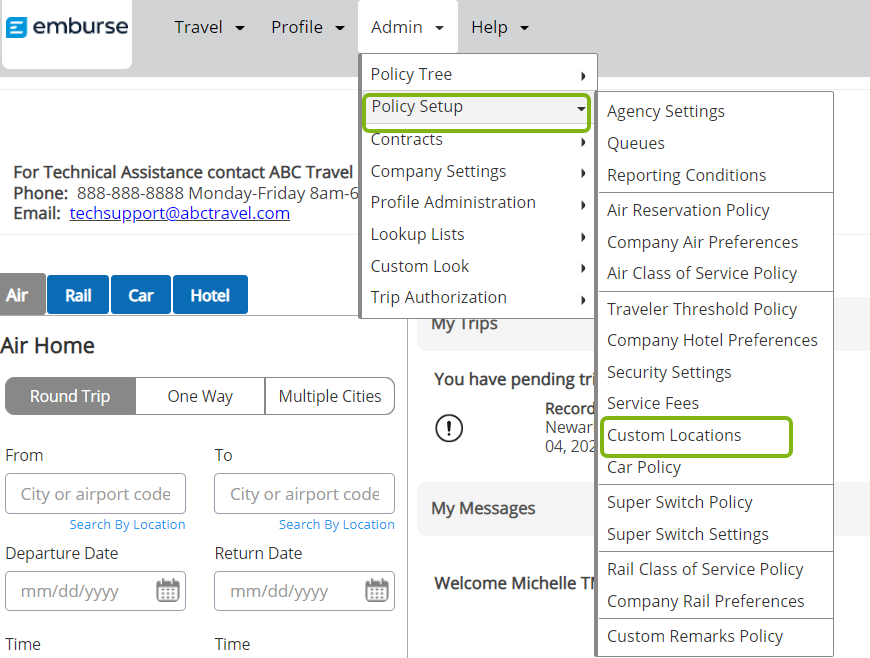 Step 2: Click Add New Custom Location.

Step 3: Enter the applicable details, including the Location Name and Airport Reference or Reference Address. Be sure to select whether these should be available for air, hotel, or both. Click Save.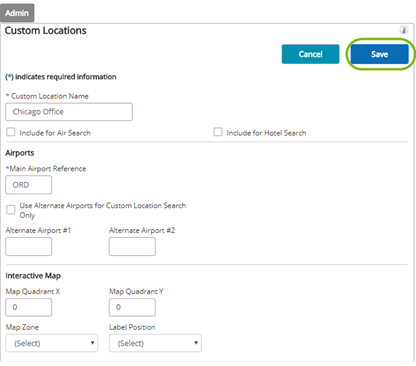 Step 4: To edit or delete an existing custom location, select the pencil icon to edit, or the trash can icon to delete, on the Custom Locations screen from Step 3.