Locking Self-Registration Profiles Follow
You may find the need to lock self-registration profiles.
This article shows you, a TMC Administrator, how to lock self-registration profiles.
Step 1: Select Policy Setup in the Admin menu. Then, Security Settings.
Please Note: When working from a Travel Management Company on behalf of a company using Certify Travel, be sure to first select a SYSOPADMIN in the company you are going to Edit. This ensures you are editing and testing policy of the selected company.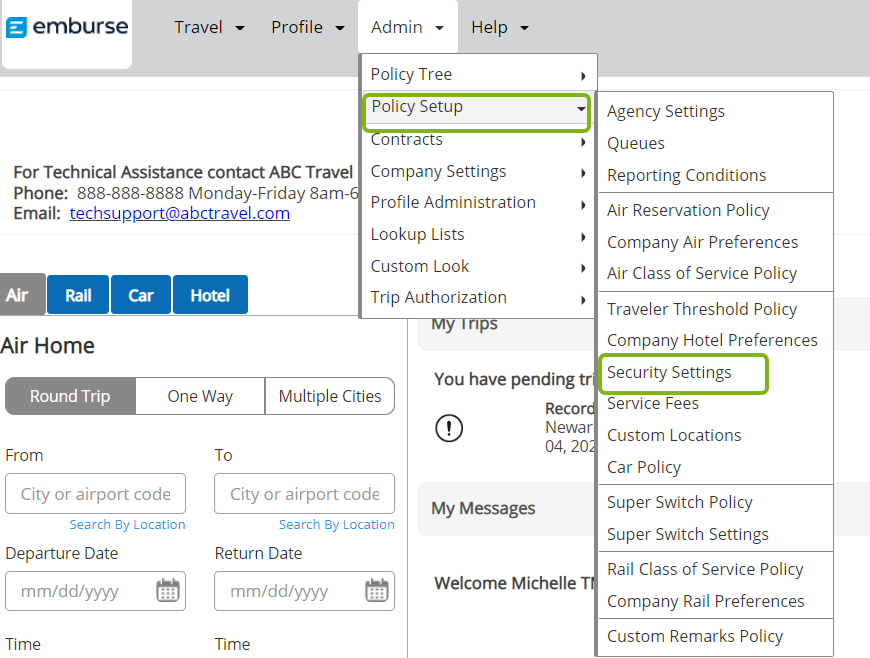 Step 2: The Security Settings list appears. Select the pencil icon to edit the security policy.

Step 3: Check Lock self-registration profiles until authorized. Then, click Save.

If enabled, the new end user will be guided through the standard User Setup screen upon login. Upon saving their new password information, they will receive this message:

The profile must then be approved via an email notification. This email will be sent to the email address entered in Account Locked Notification Email Address located in Agency Email Alert Notifications.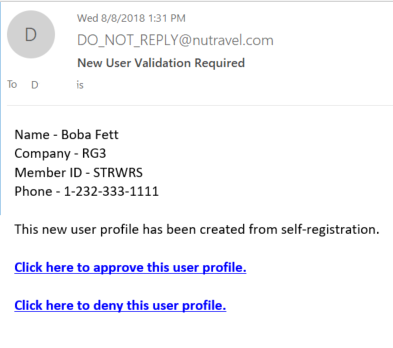 If disabled, the new end user will go through the User Setup screen, reset their password, and continue onto Certify Travel.