Activating Trip Templates Follow
Trip Templates make booking travel faster by using your frequently used trip information. By utilizing them, you don't have to enter in individual trip information each time you book.
Instead, you can save research or a booked trip as a Trip Template. Then, when searching for a new trip using that template, matching itineraries will be shown in the search results for the new dates requested.
This article shows you, a TMC Administrator, how to add the Trip Template functionality to a company.
Step 1: On your Certify Travel homepage, select Admin. Then, select Policy Tree followed by Policy Tree Editor.

Step 2: Select Edit on the Core Permissions policy branch.
Step 3: Select Add New Rule.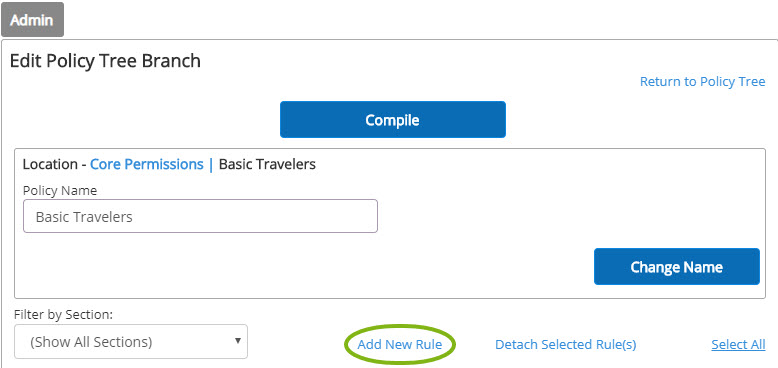 Step 4: In the Search for keywords field, enter Trip Template. In the Utilize drop-down menu, select Exact Phrase. Then, select Next.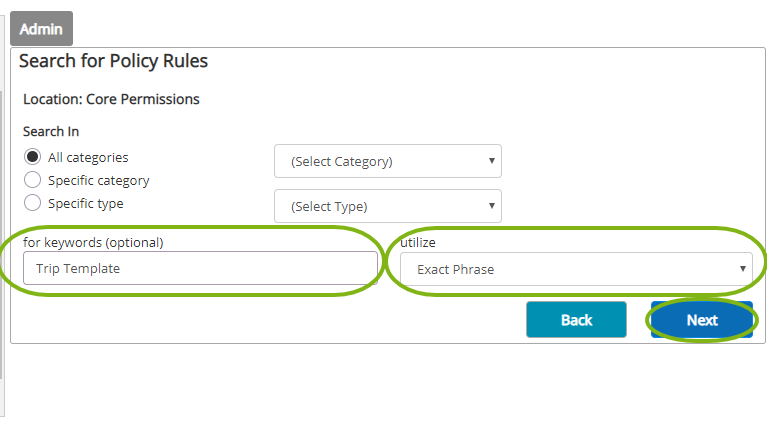 Step 5: Select all rules except for the Allow Administrator Trip Templates Edit. Then, select Next.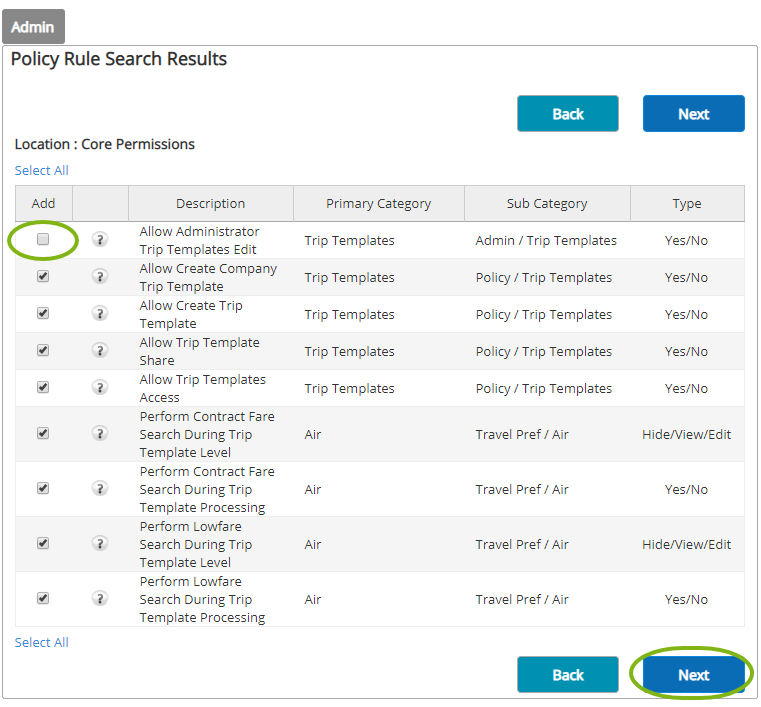 Step 6: Set the Values for the rules as shown below, and select Save.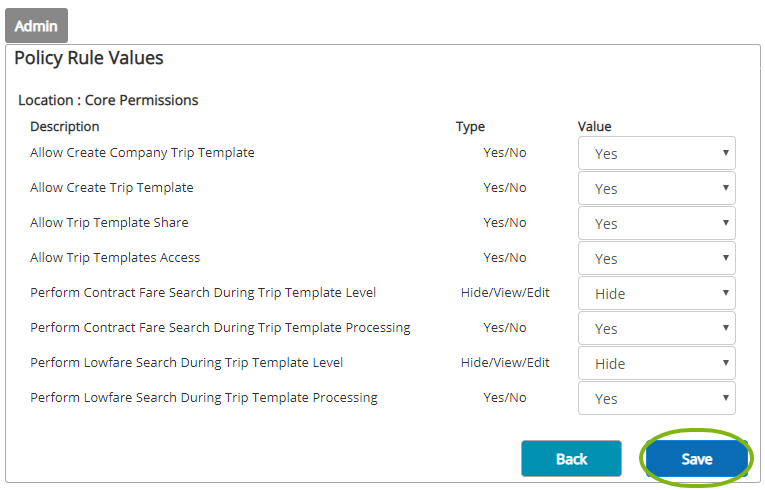 Step 7: Select Compile to complete.