Setting the Hotel Search to a Default Follow
When booking travel, users have the ability to search for hotels using different search criteria such as Address, or Airport/Custom Location. As a Certify Travel TMC Admin, you can set a default for hotel searches to make it easier for users to book a hotel in a convenient location.
This article shows you, a TMC Administrator, how to set the hotel search to a default.
Step 1: On your Certify Travel homepage, click the Admin tab. Then, click Policy Tree followed by Policy Tree Editor.

Step 2: Click Edit next to one of your policies.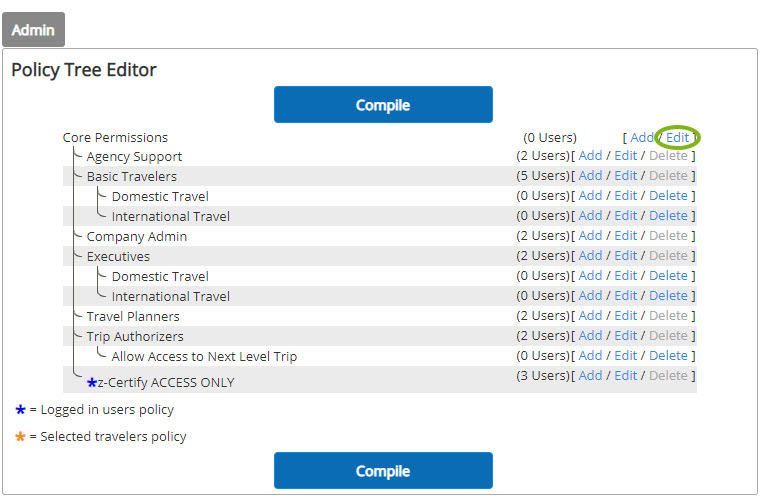 Step 3: Click Add New Rule.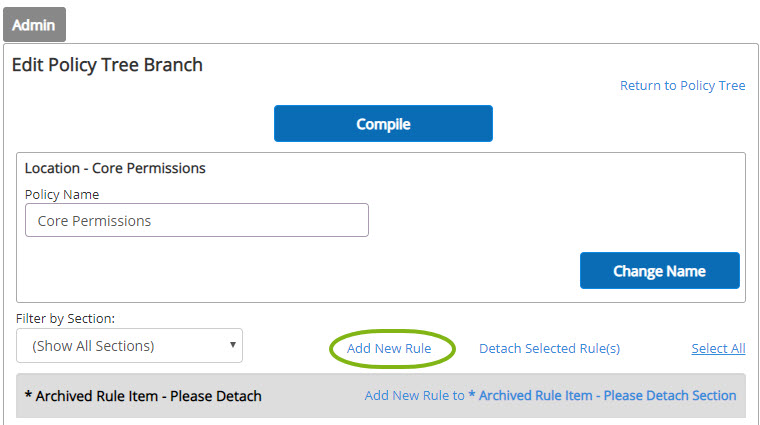 Step 4: Enter Default Hotel Search By in the for keywords (optional) box and click Next.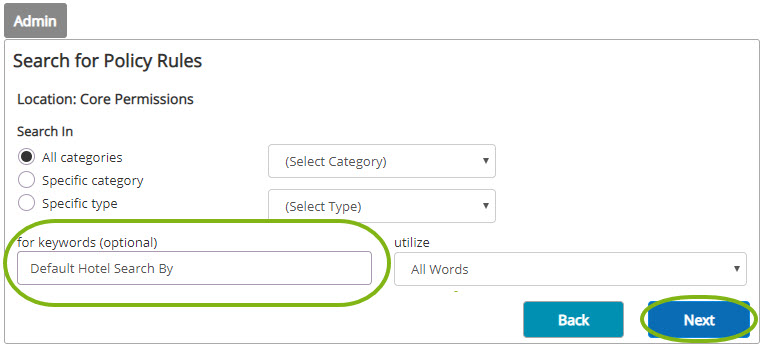 Step 5: Click the checkbox next to the policy rule, then click Next.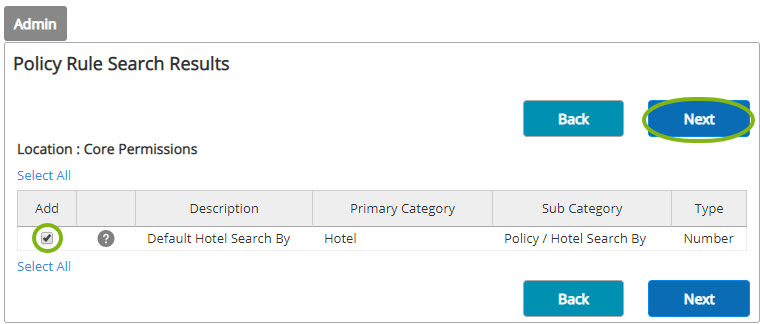 Step 6: Select the Value to default the Hotel Search to.

Step 7: Click Save.

Step 8: Click Compile to complete.