Updating an Existing Reporting Condition Follow
You can set
Reporting Conditions
to log user actions during the booking process for a company. This process helps to identify travel policy compliance, and the information captured can be documented within the PNR (Trip) in remark fields, UDIDs, sort fields, etc.
This article shows you, a TMC Administrator, how to update existing Reporting Conditions.
Step 1: Select Policy Setup in the Admin menu. Then, Reporting Conditions.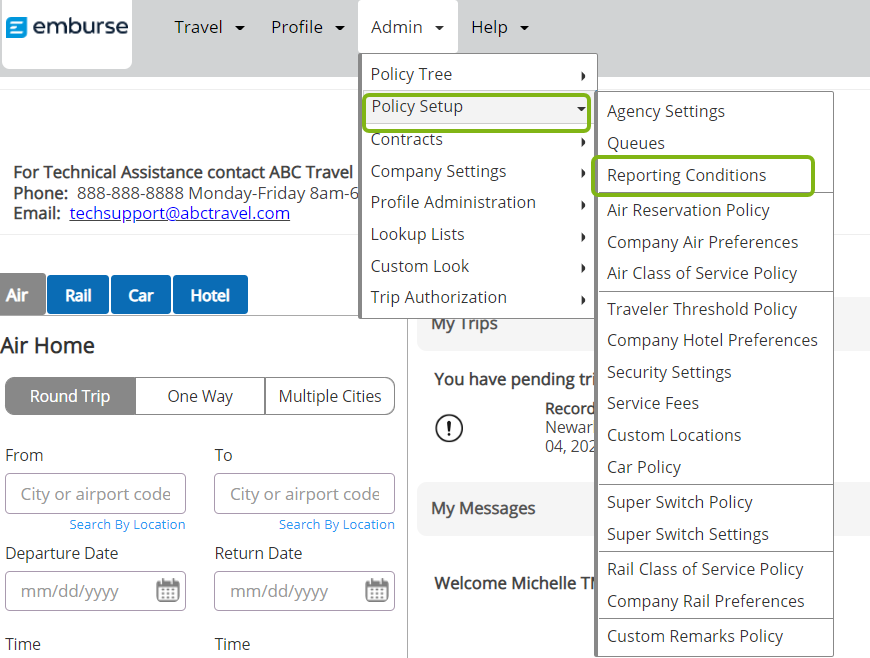 Step 2: The Reporting Conditions section opens with a list of all existing Reporting Conditions. Click the pencil icon from the Action column to next to the condition to edit.
Step 3: The Reporting Conditions page opens to the one you selected. Make changes to the Reporting Condition using the fields provided, and then click Save.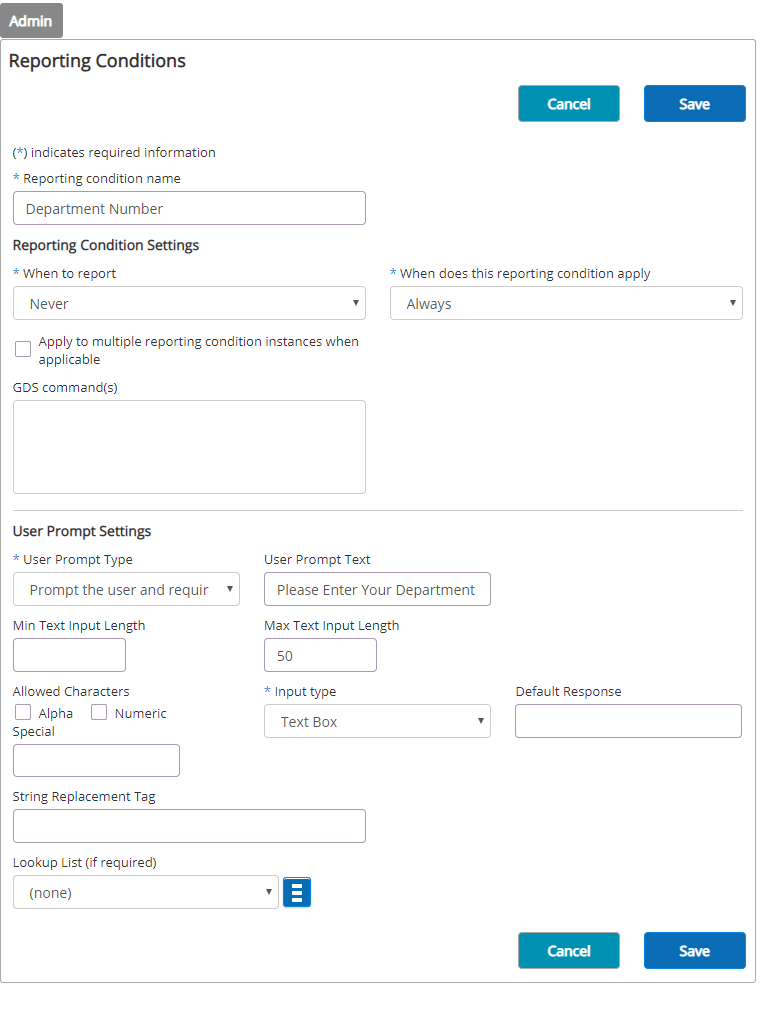 Deleting a Reporting Condition
Reporting Conditions attached to a Policy Tree Branch with the Include Reporting Condition rule item cannot be deleted. To delete an attached Reporting Condition, it must first be detached from the Policy Tree Branch.