Restricting Basic Economy Fares Follow
With Certify Travel, Basic Economy fares can be blocked from appearing in the Global Distribution System (GDS) for a Travel Management Company (TMC).
This article shows you, a TMC Administrator, how you can restrict Basic Economy fares for a TMC in Certify Travel using the Air Reservation Policy page.
Step 1: Click the Admin menu, followed by Policy Setup, then Air Reservation Policy.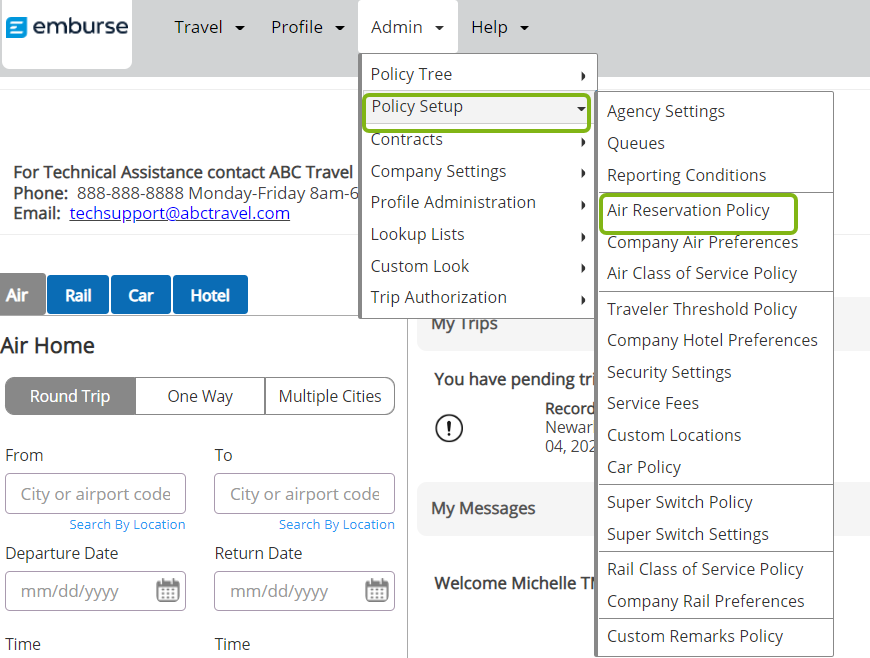 Step 2: From the Air Reservation Policies list page, click the Pencil icon next to the policy you'd like to edit.

Step 3: The Air Reservation Policies edit page opens. Scroll to the Exclude Economy Unbundled Fares field.
This field defaults to UA, DL, AA. However, if the company does not want to block these fares for an airline, remove the airline from the field. Basic Economy fares (filed as fare type ERO and ERU) are blocked for the airlines listed. The airline codes must be comma delimited.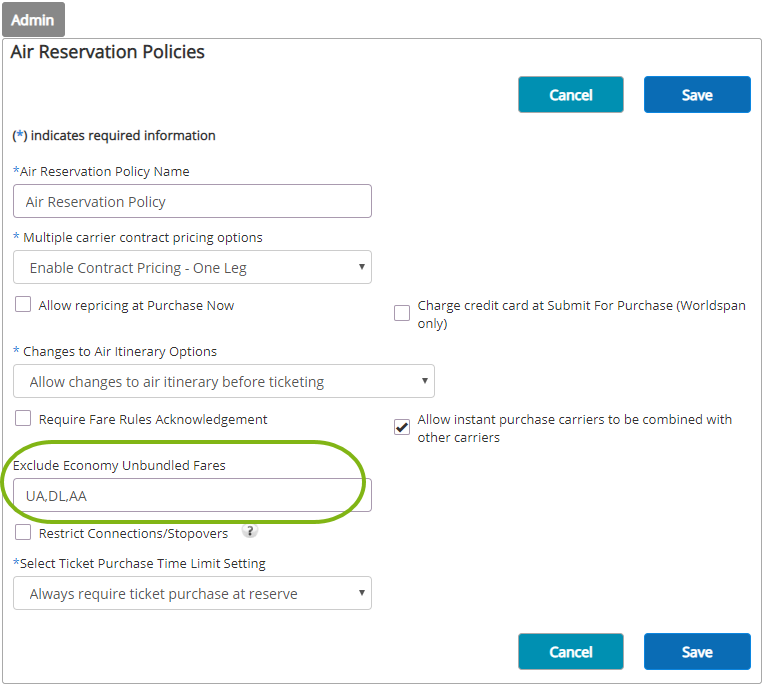 Step 4: Click Save to save the fare changes.