Adding the Email Itinerary using HTML Rule Follow
Certify Travel allows you to send Itinerary Emails via HTML.
This article shows you how to add the rule Email Itinerary using HTML and Compile your policy.
Step 1: On your Certify Travel homepage, click Admin. Then, click Policy Tree followed by Policy Tree Editor.

Step 2: Click Edit next to the branch you would like to update.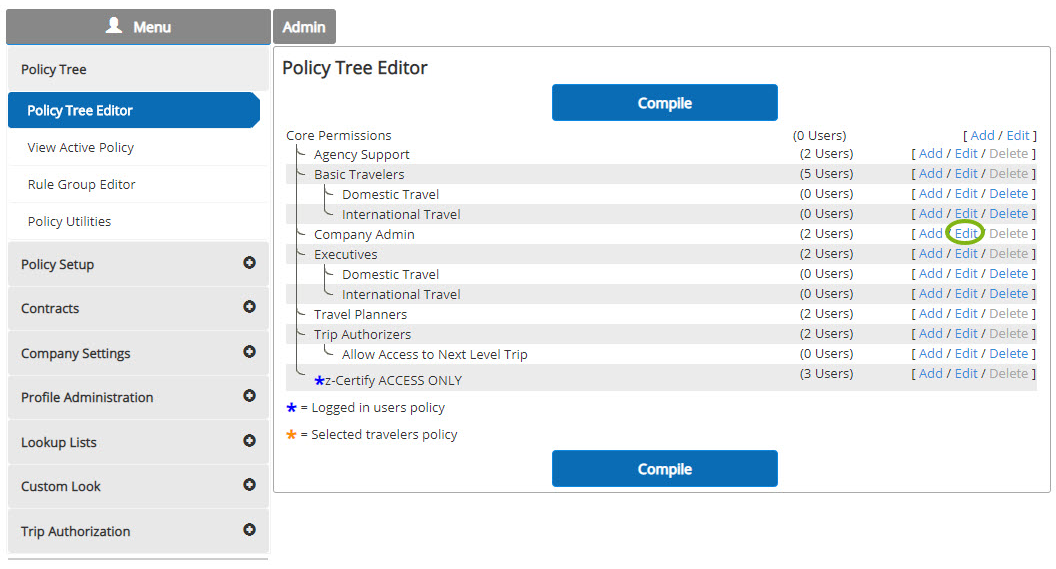 Step 3: Click Add New Rule.
Step 4: Search for Policy Rules using HTML as a keyword. Click Next.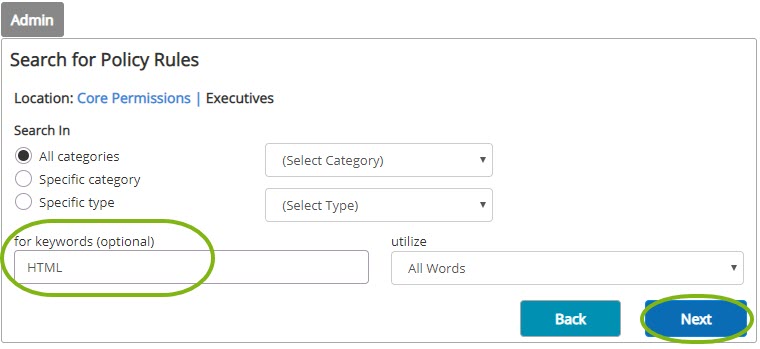 Step 5: Click the box for the rule, then click Next.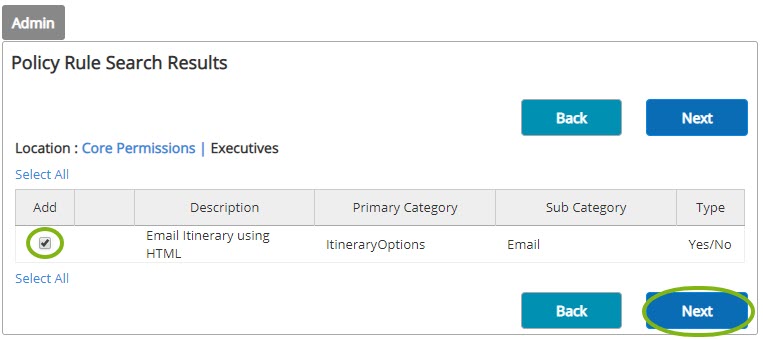 Step 6: Select Yes as your Value and click Save.

Step 7: Click Compile.