Viewing Unused Tickets for All Travelers Follow
Certify Travel will keep track of unused tickets from any prior cancelled itineraries for your company travelers. Most times, these tickets will act as a credit towards a future flight, subject to any cost difference and cancellation fees. Keeping track of unused air tickets is essential to identify cost savings opportunities.
This article shows you, a local Certify Travel Administrator, how to view unused tickets within your organization.
Step 1: From the Admin menu, select Profile Administration. Then, Unused Tickets.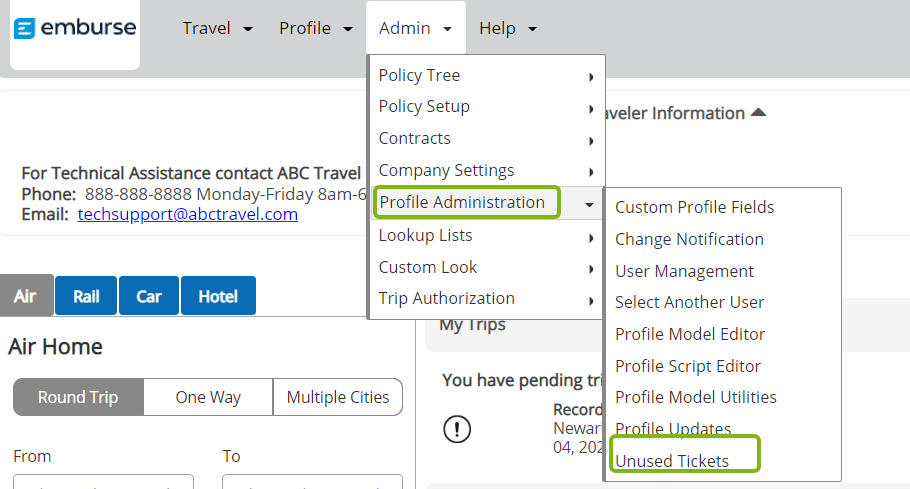 Step 2: The Unused Tickets screen will display. Your Travel Management Company will handle unused ticket exchanges on new itineraries. Included details are:
Traveler first and last name
Member ID
Ticket Range
Carrier
Ticket Value
Expiration Date
If the ticket has been used or not
If the traveler has been removed from Certify Travel