Monitoring Your Unused Tickets Follow
Certify Travel will keep track of your unused tickets from any prior cancelled itineraries. Most times, these tickets will act as a credit towards a future flight, subject to any cost difference and cancellation fees. This article will show you, a traveler, how to view and monitor your unused tickets for future exchange.
Step 1: From your home page, you will see your unused ticket count. Click the You have x Unused Tickets message for more details.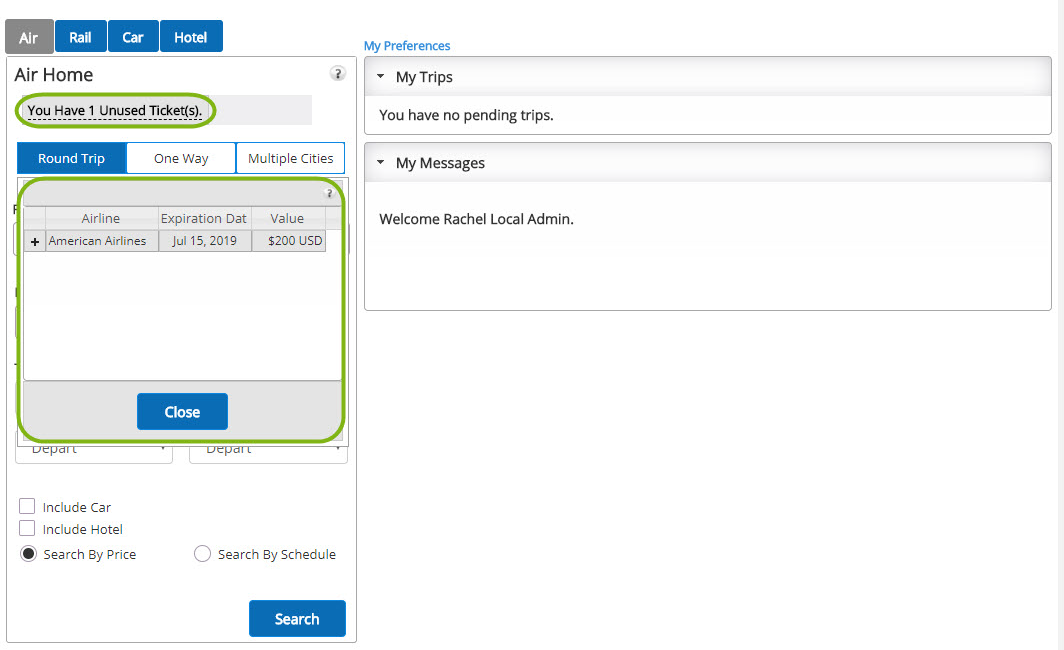 Step 2: Enter your trip criteria, and click Search.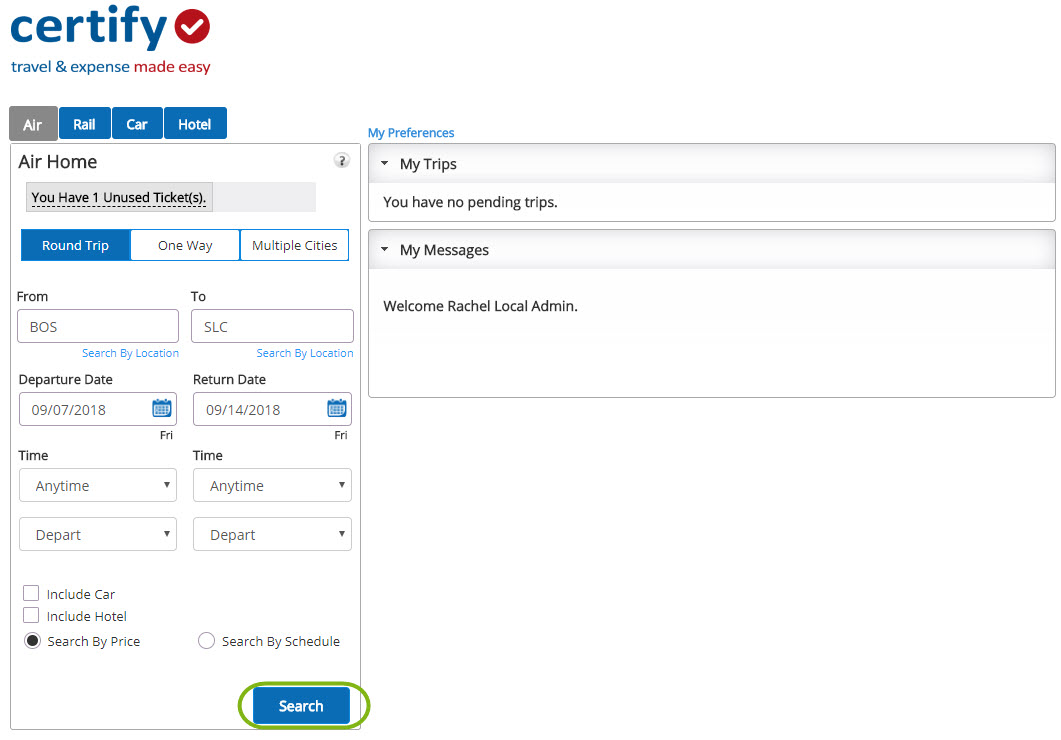 Step 3: Unused tickets must be used with the same carrier. While viewing search results, look for the green icon above the price to note if the unused ticket could be used to exchange on this itinerary.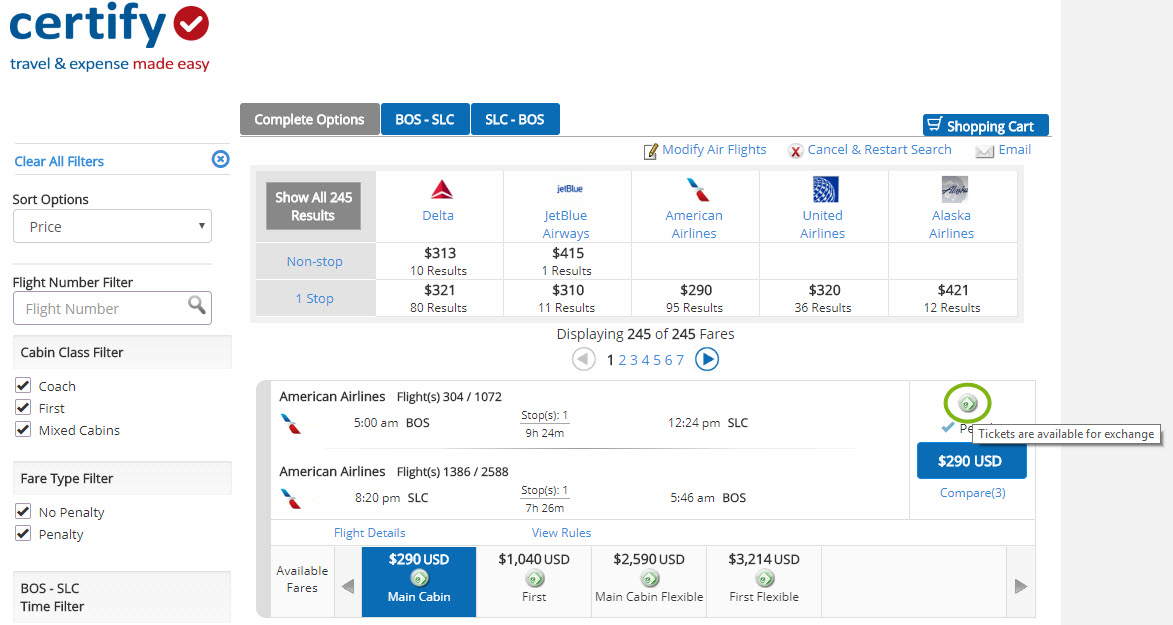 Step 4: Available Exchange Tickets will appear as a reminder at the top of the screen as you continue with your selection. Purchase your itinerary as normal. Your Travel Management Company will handle the ticket exchange after the purchase.