Certify Travel allows users to book flights, hotels, and car reservations quickly and effortlessly online. This article shows users how to make a hotel reservation.
Step 1: On your account homepage, select Travel, and then select Search & Book Travel.
Step 2: On the left panel, select Hotel.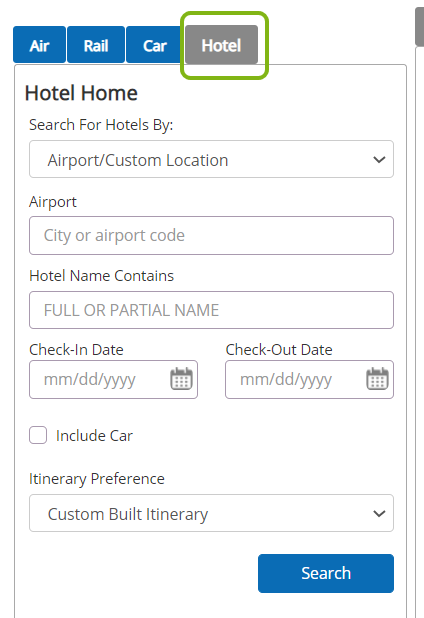 Step 3: On the left panel, select to search by Airport/Custom Location at the top. Enter an airport code or address in the field(s) provided. Enter a check-in and check-out date. Select My Preferences on the right to change your Hotel Travel Preferences. Click Search.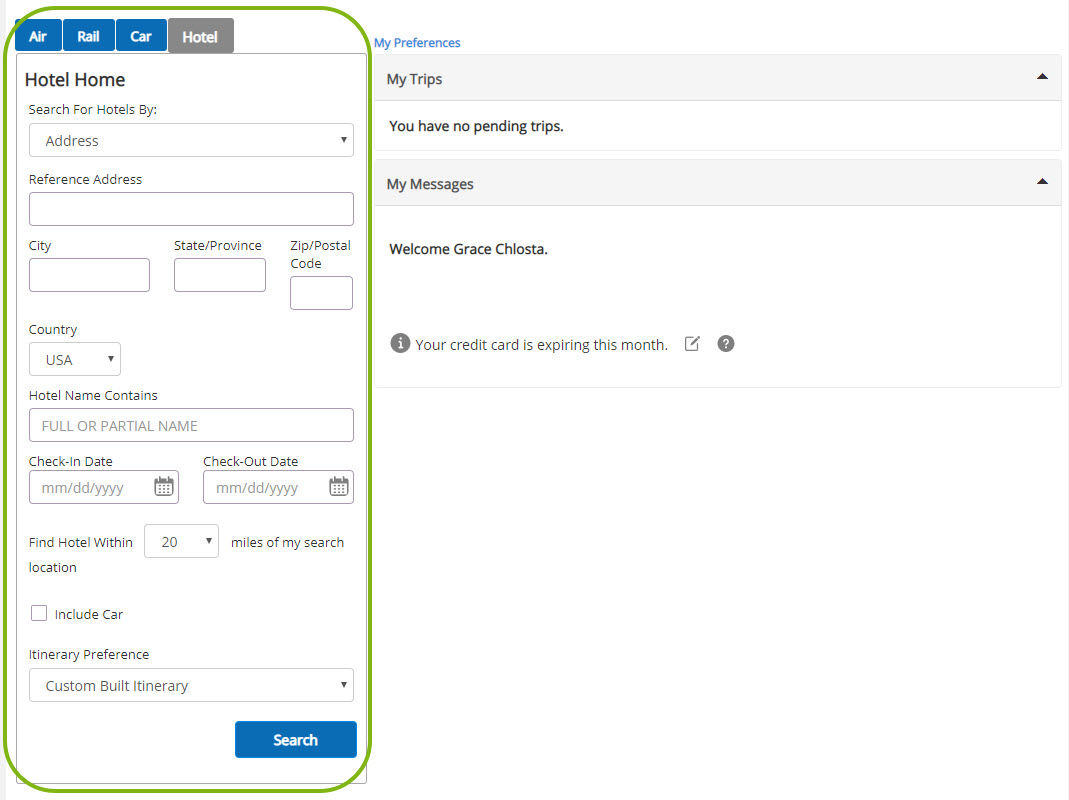 Step 4: Filters are located on the left panel. Select Show Rates on a hotel to view the individual room rates.
Please Note: If there are any policy issues with a room rate, a warning will be shown with the room rate.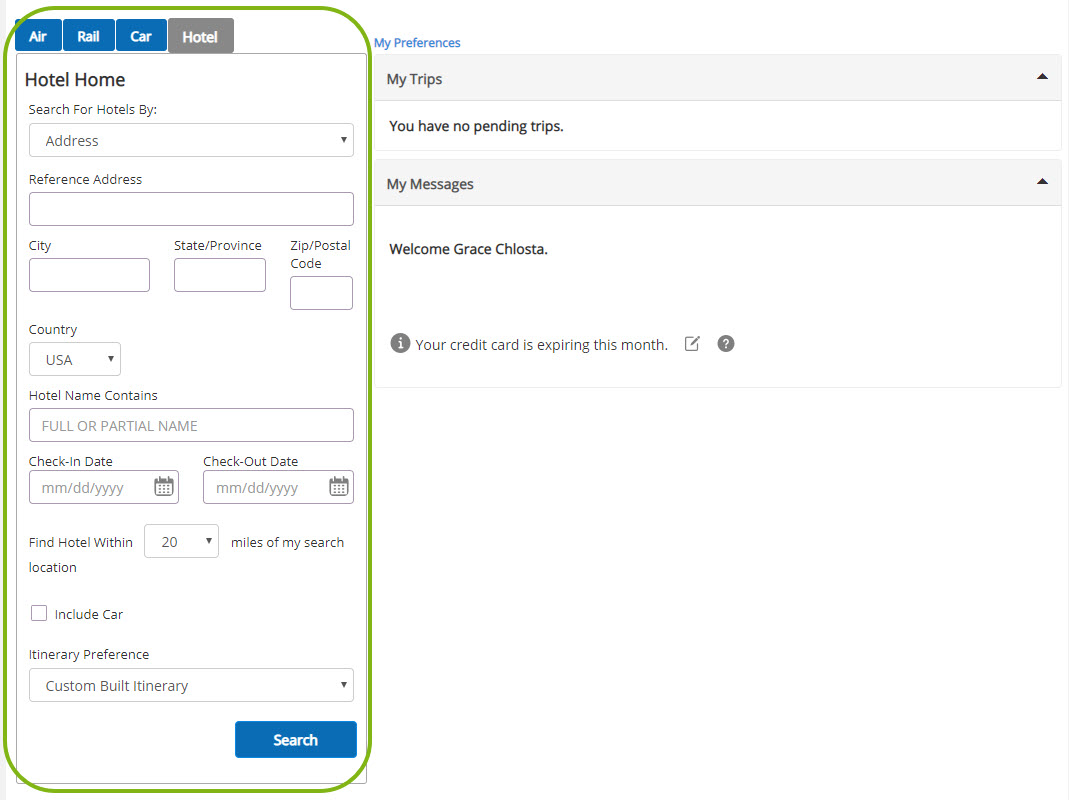 Step 5: Select a room by clicking on the rate.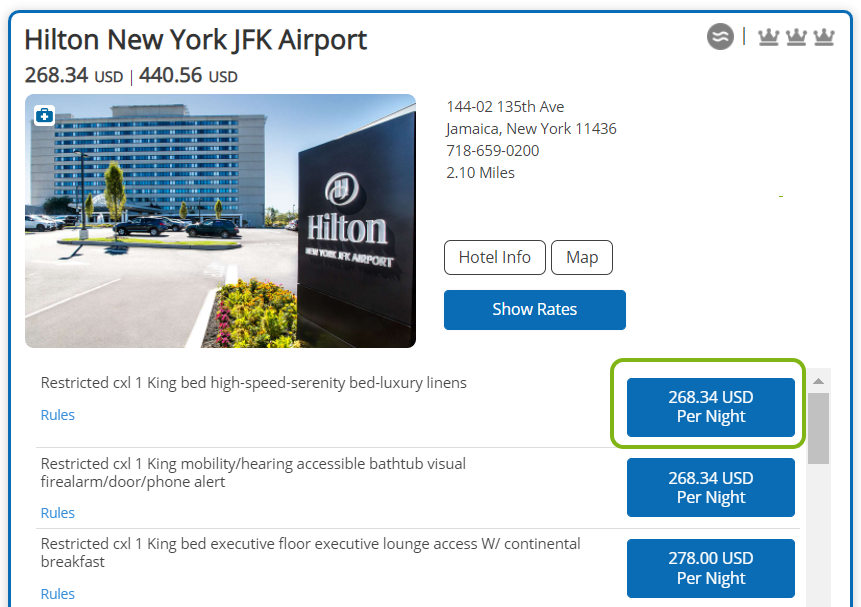 Step 6: Click Reserve to complete the reservation. Enter in any additional information for the trip required by your company.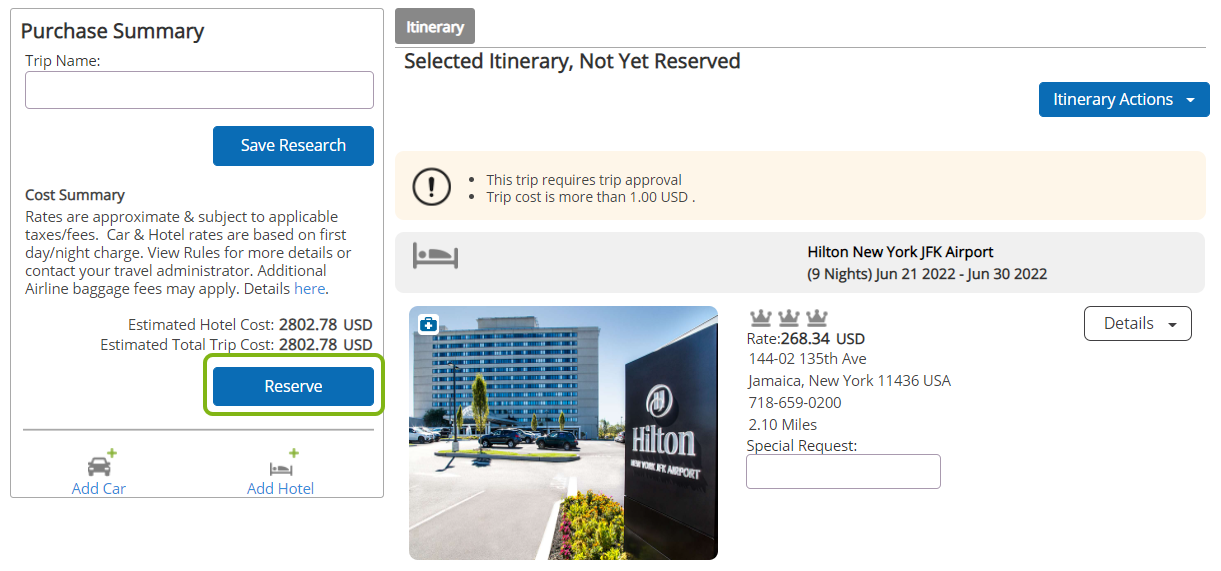 Step 7: From the Itinerary & Confirmation page, you can email or print the itinerary, as well as add air or a rental car.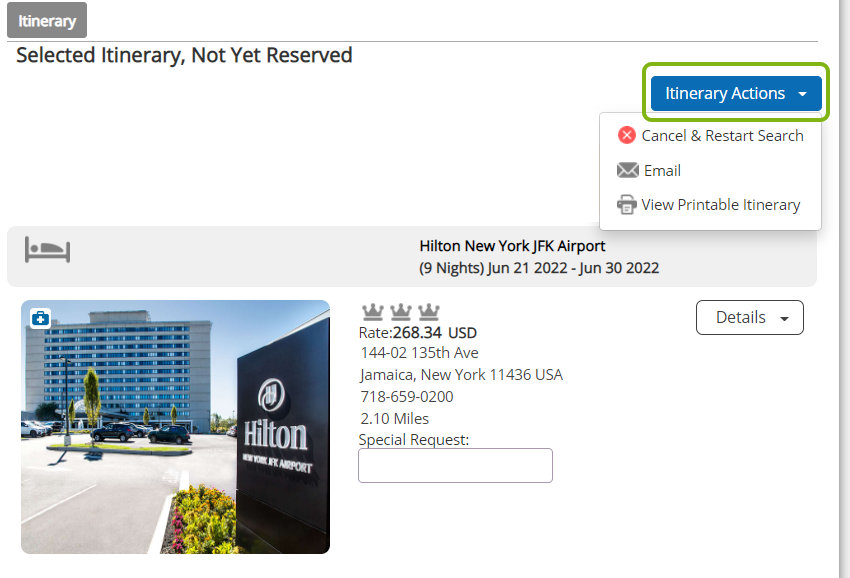 Step 8: You will receive a confirmation email when the reservation has been approved.
Please Note: Most hotel bookings are reservations and paid at the time of service unless stated otherwise. If paid when booking, your emailed itinerary will automatically forward into your Certify Wallet.