Updating Traveler Display Options Follow
You can customize your travel account to better represent your location and travel preferences.
This article will show you, a Certify Travel User, how to update your display options.
Step 1: On your Certify Travel homepage, click Profile followed by Display Options.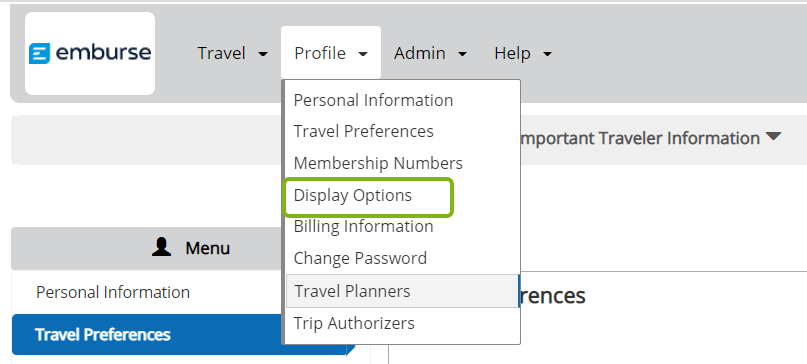 Step 2: From here, change your display options. Options include, date format, time format, distance format, preferred language, etc.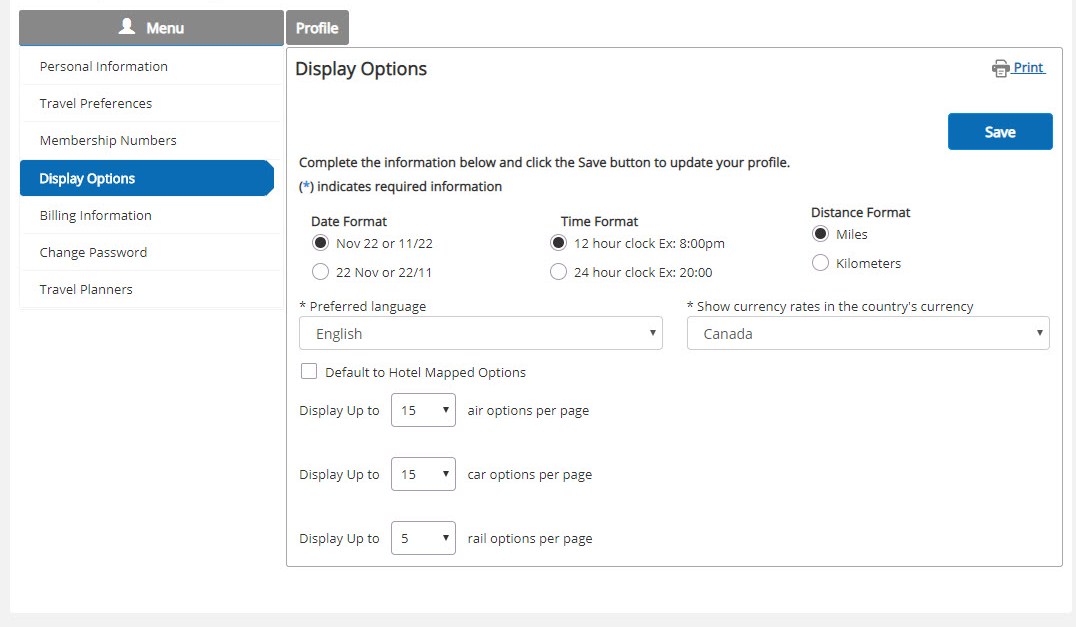 Please Note: Certify Travel Admins will have more display options to choose from.
Step 3: When complete, click Save.