Adding a Travel Planner Follow
In many cases, another person will need access to book travel on behalf of someone else; in Certify Travel, this person is referred to as a Travel Planner. This article will show you how to add a Travel Planner to book on your behalf.
Step 1: From the Certify homepage, select Travel, and select then Search & Book Travel.
Step 2: From the menu bar, select Travel Planners in the Profile menu.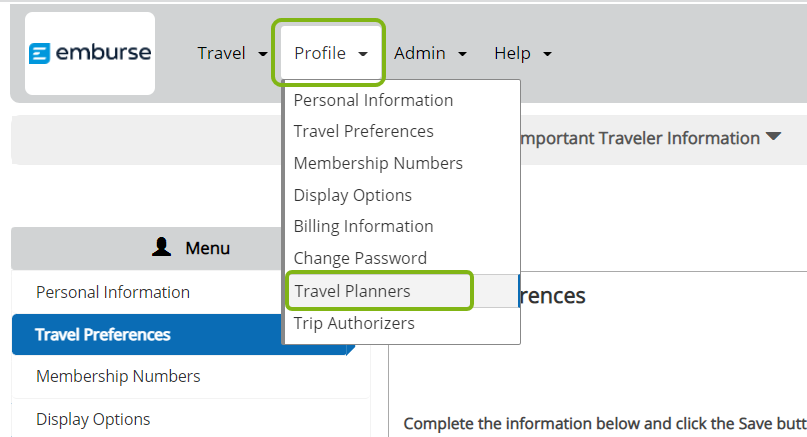 Step 3: Select Add.

Step 4: Enter the Member ID or First/Last Name of your travel planner(s). Check the box next to the appropriate user, then click Save to add them to your profile.