Adding Your Car Preferences Follow
When booking a rental car with your Certify Travel account, you can set certain preferences so you can book the perfect car for your travel needs.
This article will show you how to change car types to make booking a rental car easy.
Step 1: On your Certify Travel homepage, click the Profile menu, followed by Travel Preferences.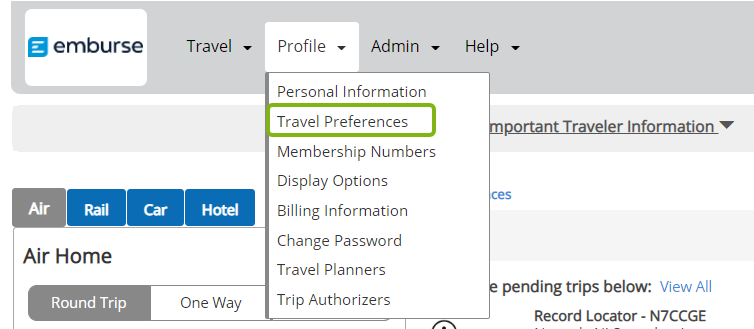 Step 2: Click Car Preferences.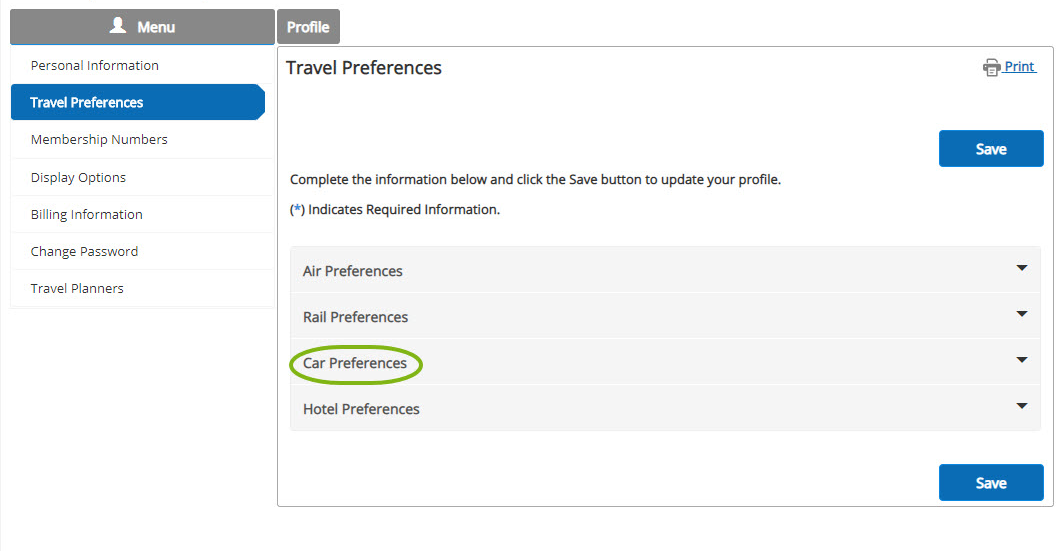 Step 3: Your Car Preferences menu will open. Best practice in Certify Travel is to enter in all of your preferences from this screen as it has more options to choose from then when already booking.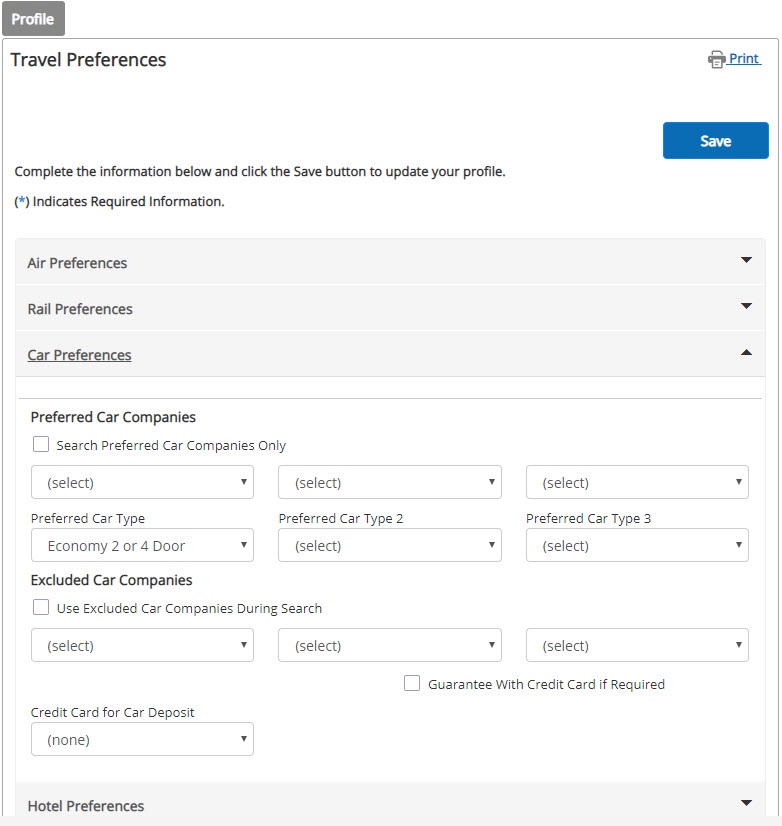 Preferred Car Companies - Click the checkbox if you'd like to use Preferred Car Companies. You can select up to three different rental car companies from the drop-down menus to narrow your search results.
Preferred Car Type - Choose three different car types from the drop-down menus in order to narrow your search results.
Excluded Car Companies - If you'd prefer for certain rental car companies to not appear in search results, click the checkbox and choose those companies from the drop-down menus.
Special Request - Here you can input a special request if you'd like something unique when searching for a vehicle. For example a car seat, ski rack, or a certain vehicle color.
Credit Card for Car Deposit - Here you can choose a credit card to include for a car deposit to make booking even easier.
Step 4: Once complete, click Save.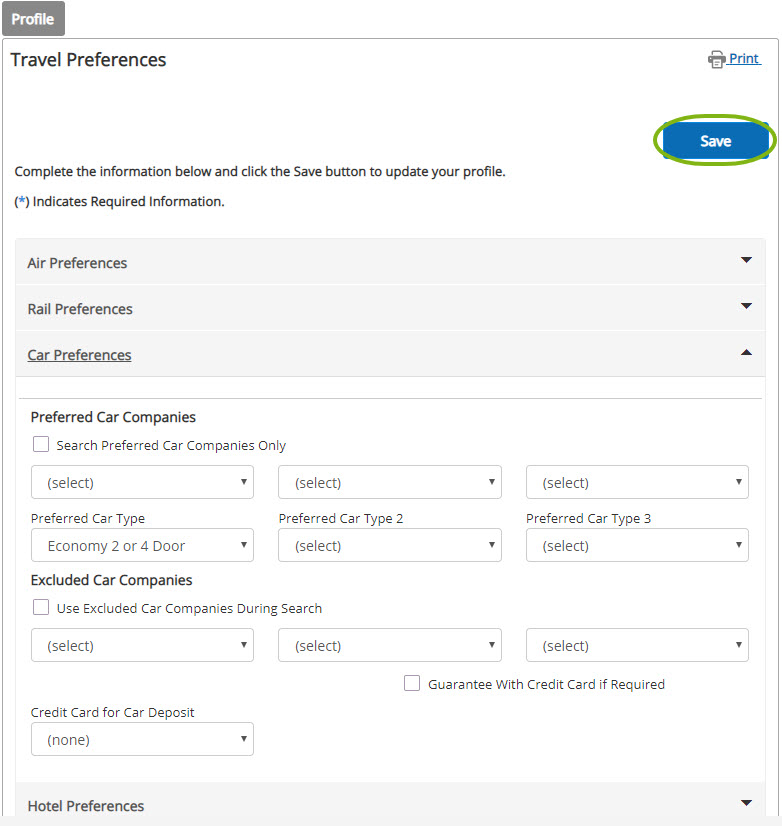 Step 5: When booking your rental car, you'll see your Car Travel Preferences appear on the right.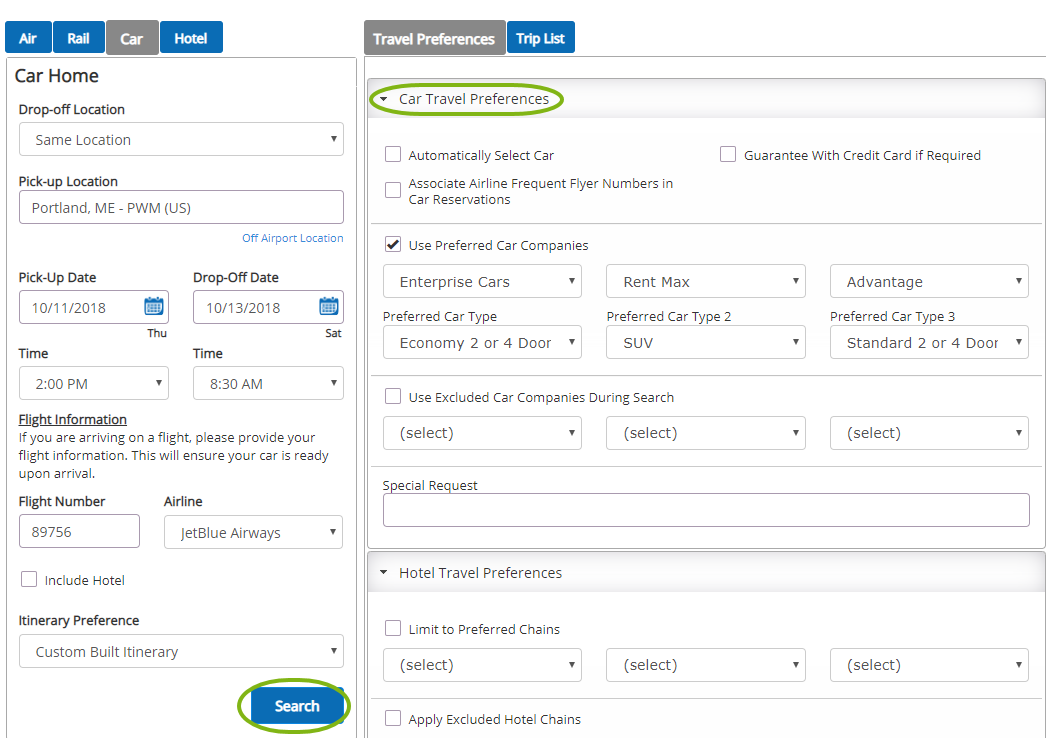 For instructions on booking a rental car, click here.
Please Note: The Car Preferences you set may not always be available depending on where you'll be picking up/dropping off your car, or because of the time of booking.