Adding Travel Email Notifications Follow
In addition to the regular notifications which are sent when a trip is booked, Certify Travel offers the option to have additional notifications sent to email addresses other than the default address on file. This article will shows you how to add additional email notifications.
Step 1: From the Certify homepage, select Travel, and select then Search & Book Travel.
Step 2: From the menu bar, select Profile, then Personal Information.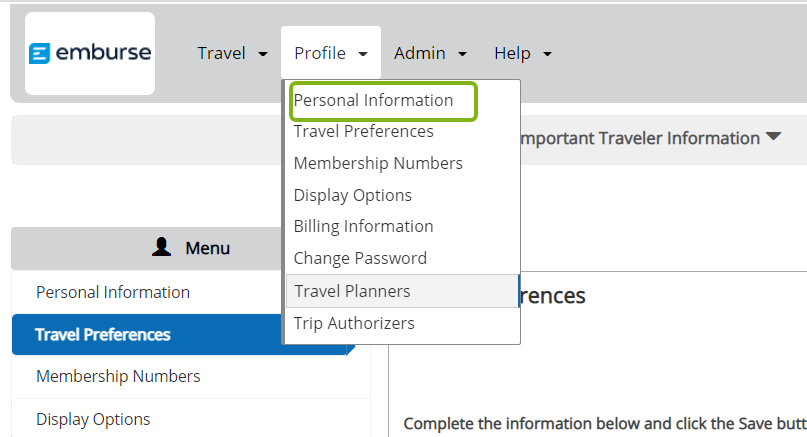 Step 3: Below the Primary and Secondary E-Mail Addresses, select the option for Always email my itinerary activity.
Please Note: Your itineraries will be emailed to the primary and secondary email addresses when the itinerary is created, modified, or cancelled.